Spring 1 - New information
In Year 4, we have four members of staff, who are all listed below.
Mr Fairclough (Teacher Monday - Tuesday) Mrs Donaldson (Teacher Wednesday - Friday)
Mrs Sutcliffe (Teaching Assistant Mon- Wed) Ms Ashraf (Teaching Assistant Thurs- Fri)
We will also have an additional member of staff this half term called Miss Appleyard. She is a Trainee Teacher and will be leading some session both in school and at home.
Any children in school still need to come in their PE kits on a Wednesday and a Friday as well will be doing PE in School.
Home Learning
Our home learning will take place via Google Classroom and live video lessons will take place daily at 9am, 11am and 1:00pm.
All of these will be recorded and added to the assignment set, just incase you aren't available.
Paper work packs can also be requested and are available weekly for collection on a Monday.
Below is a copy of our new weekly timetable.
Friday mornings will always be Mass which is live streamed from the parish Facebook page – a link will be sent to you each Friday.
The 'Other Tasks' are tasks we will set for you outside the three lessons we deliver to you online.
Don't forget – you can access Bug Club, Spelling Shed and TTRS at any time.
If you have any trouble at all with Google classroom please do contact us and we will get back to you as soon as we can.
However, try our Google Classroom help guides first.
Online help guide for Google Classroom
Maths - White Rose Maths

We are currently focusing on Multiplication and Division in Year 4. This will include including securing our knowledge of our times tables and applying these to a variation of problems.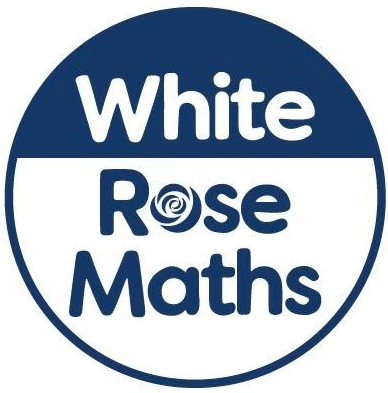 Here are the Year 3 and 4 Workbooks that link to Multiplication and division.
Why don't you have a go at these at home to see what you can remember from Year 3 or challenge yourself with our Year 4 work
Multiplication (Times tables) check
In June 2021, children in Year 4 will be taking part in a National Times table check. This means that children will be expected to know all their times tables, including division facts. In order to support children in Year 4 with this we would like you to focus as much as you can on practising these timetables.
As a school we use Times Table Rock stars, meaning children should be familiar with this. Please continue to use this to develop their knowledge of all timetables as well as other resources listed below.
You can access the TTRS here: Times Table Rockstars Login Page
| Name | |
| --- | --- |
| CfE-N-058-3-Times-Table-Fortune-Teller.pdf | Download |
| CfE-N-059-4-Times-Table-Fortune-Teller.pdf | Download |
| CfE2-M-026-6-Times-Table-Fortune-Teller.pdf | Download |
| CfE2-M-027-7-Times-Table-Fortune-Teller.pdf | Download |
| CfE2-M-028-8-Times-Table-Fortune-Teller.pdf | Download |
| CfE2-M-029-9-Times-Table-Fortune-Teller.pdf | Download |
| CfE2-M-030-10-Times-Table-Fortune-Teller.pdf | Download |
| CfE2-M-034-11-Times-Table-Fortune-Teller.pdf | Download |
| CfE2-M-035-12-Times-Table-Fortune-Teller.pdf | Download |
| Self Checking 3 4 and 8 Times Table Game Instructions.pdf | Download |