Our usually meeting in school can't happen this year but please see below for our Meet the Teacher video.
Autumn 1 - New information
In Year 4, we have four members of staff, who are all listed below.
Mrs Donaldson (Teacher Tuesday PM - Friday) Mr Fairclough (Teacher Monday - Tuesday AM)
Mrs Sutcliffe (Teaching Assistant Mon- Wed) Ms Ashraf (Teaching Assistant Thurs- Fri)
Please note that children should not bring anything into school, other than book bags, water bottles and lunchboxes.
Children need to wear outdoor PE kits on PE days, which are WEDNESDAY AND FRIDAY in Year 4.
Children will no longer need pumps in school as they will stay in shoes all day.
Home Learning
Due to the current situation with COVID 19, we are aware that their may be times where your child is absent from school, however we do not want this to mean that they miss anymore learning. Below you will find work that will be completed in class each week. I will aim to update this weekly, so that your child does not fall behind.
Topic - I am Warrior

Our topic this half term is called 'I am Warrior'. It is all about the Romans. However, as we have been absent from school the first few weeks will focus on re-integrating children back into school life. To support doing this in the curriculum will be adapted and will focus on the children's mental well-being.
Our topic will begin the week commencing the 28th September, but if you would like to find out more click below.
Autumn 1 - Knowledge organiser (Coming soon)
Autumn 1 - Curriculum Newsletter (Coming soon)
Maths - White Rose Maths

This half term our Maths focus will be on Place Value, this will include exploring numbers up to a 1000, rounding up to a 1000, introducing negative numbers and studying Roman Numerals.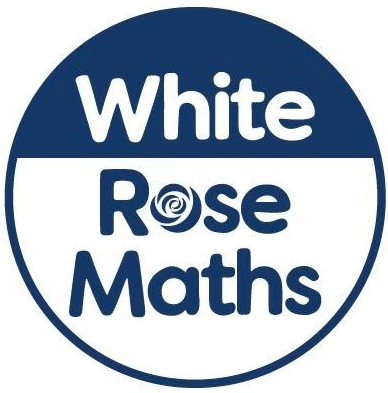 Here are the Year 3 and 4 Workbooks that link to Place Value.
Why don't you have a go at these at home to see what you can remember from Year 3 or challenge yourself with our Year 4 work?
Year 3 Place Value Home Workbook Year 4 Place Value Home Workbook
Multiplication (Times tables) check
In June 2021, children in Year 4 will be taking part in a National Times table check. This means that children will be expected to know all their times tables, including division facts. In order to support children in Year 4 with this we would like you to focus as much as you can on practising these timetables.
As a school we use Times Table Rock stars, meaning children should be familiar with this. Please continue to use this to develop their knowledge of all timetables as well as other resources listed below.
You can access the TTRS here: Times Table Rockstars Login Page
| Name | |
| --- | --- |
| CfE-N-058-3-Times-Table-Fortune-Teller.pdf | Download |
| CfE-N-059-4-Times-Table-Fortune-Teller.pdf | Download |
| CfE2-M-026-6-Times-Table-Fortune-Teller.pdf | Download |
| CfE2-M-027-7-Times-Table-Fortune-Teller.pdf | Download |
| CfE2-M-028-8-Times-Table-Fortune-Teller.pdf | Download |
| CfE2-M-029-9-Times-Table-Fortune-Teller.pdf | Download |
| CfE2-M-030-10-Times-Table-Fortune-Teller.pdf | Download |
| CfE2-M-034-11-Times-Table-Fortune-Teller.pdf | Download |
| CfE2-M-035-12-Times-Table-Fortune-Teller.pdf | Download |
| Self Checking 3 4 and 8 Times Table Game Instructions.pdf | Download |