Year 1
Paws, Claws and Whiskers
Year 1's Home Learning Activities
All children received a 'Home Learning Pack' last week which included a list of websites and apps to visit each day as well as a grid of fun learning activities which can be seen below.
Please carry out as many of the tasks as possible and share your fun with us via our school twitter page (@SJEBradford), or even create your own scrap book to share with your friends when we are back in School.
List of Apps and Websites to visit
Purple Mash - daily/weekly tasks to complete.
Numbots/TTRS - various activities to complete.
Spelling shed - activities set weekly.
Bug Club - a wide range of books for your child to read.
Pobble - daily pictures to provoke your child's imagination during story writing.
All usernames and passwords for these apps/websites are located in the back of your child's reading record.
White Rose Maths
White Rose Maths are providing 'Home Learning' packs for each year group, containing worksheets, and activity ideas as well as a supportive tutorial video for parents. You will find that these learning packs tie in with the Maths work I have sent home on the activity sheet.
https://whiterosemaths.com/homelearning/year-1/
Joe Wicks for P.E
If you are worried about how your child will keep fit and active during this period, please follow Joe Wicks on his youtube channel at 9:00am every week day morning as he provides a P.E lesson which is fun and energising for your child! What a great way to start each day.
Phonics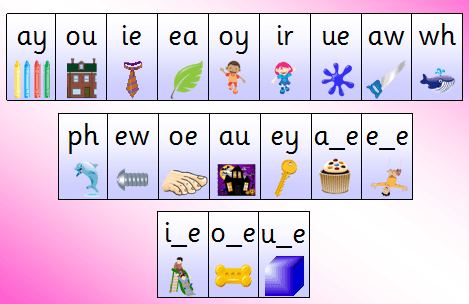 It is still important for your child to be having access to daily phonics sessions.
https://new.phonicsplay.co.uk/
This is a great website which has been updated and should now be accessible on tablets and smart phones.
They are offering free access at the moment.
Username: march20
password: home
There is a wide range of phonics games for your child to enjoy to help them remember the phonics sounds we have learned already in school.
Picnic on Pluto and Buried Treasure are our favourite games in Year 1, as these have real and alien words which help us with our Phonics Screening test.
These games will also help your child with their writing tasks in their home learning packs.
Please stay safe and we hope to see you all again very soon!