Superheroes
This half term we will be looking at Superheroes - both real life heroes and fictional.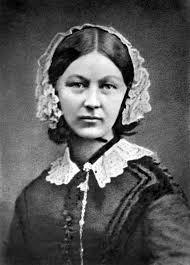 We have been learning about Florence Nightingale and how she was a real life heroine in the Crimean war, making hospitals cleaner and safer for the soldiers.
Dates to remember
Tuesday 21st and Thursday 23rd January at 9:00am - we have a phonics drop in. This is to allow you to see how phonics is taught in school.
Thursday 6th February at 2:30pm - we will be holding a Book and a bun session. This will give you an opportunity to share a book with your child in school.
P.E and Sports
Year 1 have P.E on a Monday morning and a Tuesday afternoon.
They need to have an indoor and outdoor P.E kit for these days.
Homework
Homework will be sent home on a Friday and should be returned on the following Tuesday.
If your child struggles with any of the work - please feel free to make a note on their sheet. This way a member of staff can work with your child to help address any misconceptions.
Poppy the Reading Rabbit
We now have a Reading Rabbit in Year 1. The Reading Rabbit will be sent home with a child every Friday, and is to be returned on the following Thursday.
We are encouraging children to read more at home. If you receive the Reading Rabbit please take photograph's and/or write a short paragraph about the Rabbits time with your child.