Welcome to Year Three!
Year Three is the time when your child will consolidate all their learning from Key Stage One and begin to apply their knowledge in more depth. Our aim is for your child to grow in confidence both socially and academically throughout the year.
While the particular areas of focus are in reading, writing and maths, there is a continued effort to ensure that the children remain enthusiastic about learning through exploring exciting topics. This is supported by our homework structure, which we hope you are enjoying assisting your child with. Please also continue the great support we have been given, and ensure every child reads daily and learns their weekly spellings, at home.
We are looking forward to seeing the progress the children will make this year.
If you have any questions please do come and discuss them with us.
Miss Hirst, Mrs Sorsby and Mrs Holgate
Please click on the link below for the latest Curriculum Newsletter and subject knowledge organisers.
Gods & Mortals - Newsletter.pub
Gods and Mortals -History Knowledge Organiser.docx
Other Year 3 letters:
Scrumdiddlyumptious - Autumn One Newsletter.pub
Predator - Autumn Two Newsletter.pub
Science - Animals Including Humans-Knowledge Organiser.docx
History Knowledge Organiser - Predator.pub
Tribal Tales - Newsletter Updated.pub
Stone Age-History Knowledge Organiser.doc
HOME LEARNING
Here are some links to resources and ideas that will support your learning in Year Three and during this extended period of time that you are not in school.
I would love to see the work that you have completed at home. If you would like me to look at it, keep it in a file and show me it when we return to school
or
Please tweet any photos you take on our school Twitter page: https://twitter.com/SJEBradford
Week 3 - Holy Week
During this holiest of weeks I would like you continue with some online learning (TTRS, Bug Club, Purple Mash and Spelling Shed) but also focus on Easter activities.
You could:
Using teddies / Lego / drawings or drama to re-tell the story of Palm Sunday, The Last Supper or Easter Sunday.
Do some Easter baking. There are some great recipes on the BBC Good Food website. https://www.bbcgoodfood.com/recipes/collection/easter-kids
Make an Easter card for your family. Below are some cards I have received from my children. There are also some brilliant ideas on Piterest. https://www.pinterest.co.uk/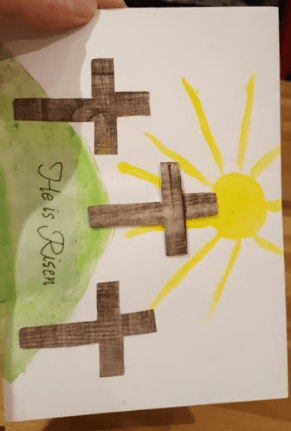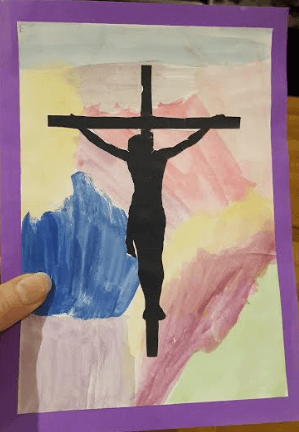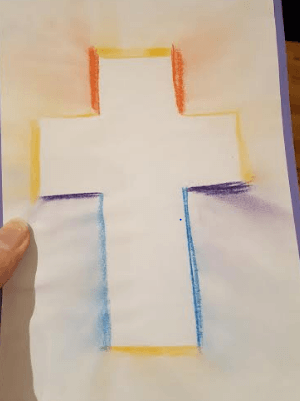 Complete some Easter crafts. Here are some activities I had planned for our Lenten Workshop: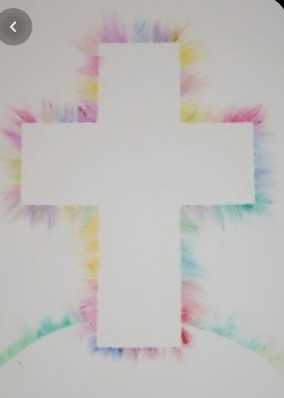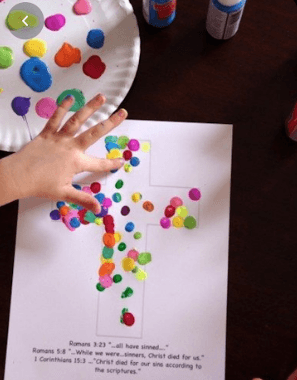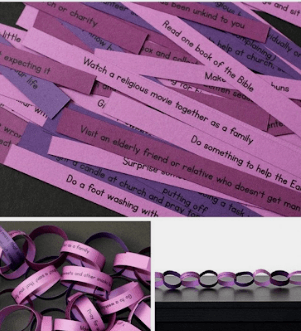 Plan and deliver an Easter collective worship for your family at home. You could us the Wednesday Word to help you.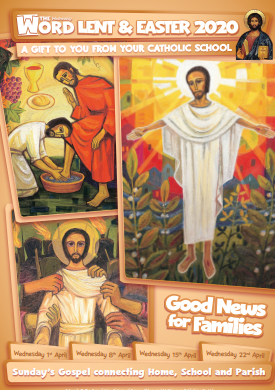 Complete the Easter booklet, re-telling Jesus' long journey to the cross. The Easter Story - Booklet
Use these Easter information power-points to help you. Palm Sunday Powerpoint.ppt Maundy Thursday Powerpoint. Good Friday Powerpoint. Last Supper Powerpoint. Easter Sunday Powerpoint.
Who will win our TTRS battle this week? Year 3 or Year 2?
Week 2
2 - Handwriting.pdf2 - Reading-challenge.pdf2 - Spelling.pdf2 (Use spelling list from week 1)- times-tables.pdf 2 - wellbeing-journal.pdf2 - Word-of-the-day.pdf2 - Year-3-maths-challenge.pdf2 - Year-3-word-problems2 - Year-3-writing-challenge - image.2 - Year-3-writing-challenge
Well done to Year 3, who won the TTRS battle against Year 4. Brilliant effort. I'm really proud of you.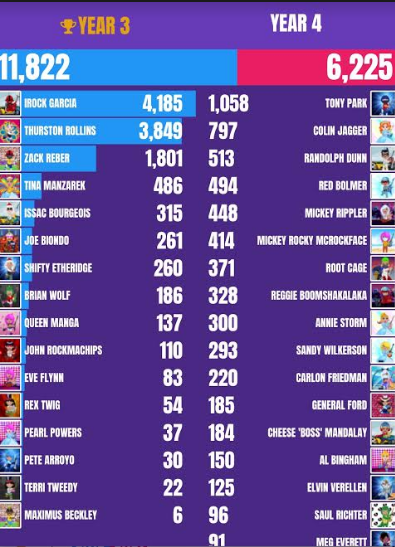 Week 1
Handwriting - Handwriting - Handwriting - Wellbeing-journal - Word-of-the-week - Maths-challenge - Mental-maths - Mental-maths - Spelling-list - Writing-challenge - Writing-challenge - Writing-challenge
Well done to the Year 3 girls who won the TTRS battle. Well done everyone who contributed.
Some more learning ideas and activities.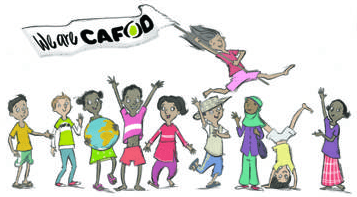 Visit the CAFOD website at https://cafod.org.uk/Education/Children-s-liturgy to access the CAFOD Live Children's Liturgy.
Also, there are lots of helpful resources. Have a look at the CAFOD school section of the website https://cafod.org.uk/Education/Primary-teaching-resources/Home-learning-primary

Try out some of the Mini Vinnie's activities at https://www.svp.org.uk/mini-vinnies/activities

Numbots is all about every child achieving the 'triple win' of understanding, recall and fluency in mental addition and subtraction, so that they move from counting to calculating. Visit Numbots at play.numbots.com and use your TTRS username and password to login.
Take advantage of the sunshine and try this art activity

Try these Lego challenges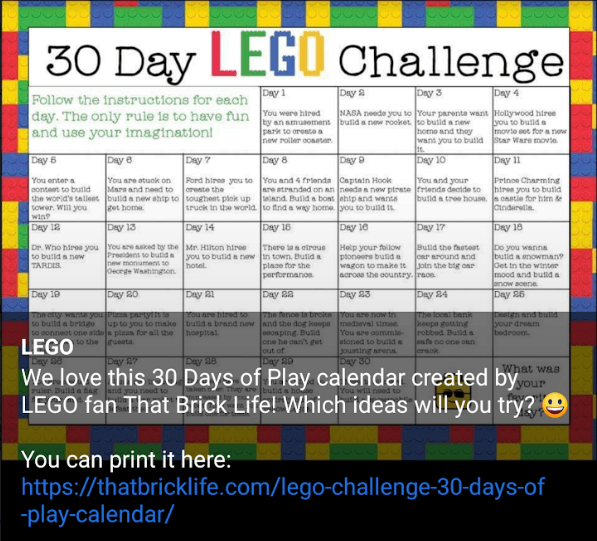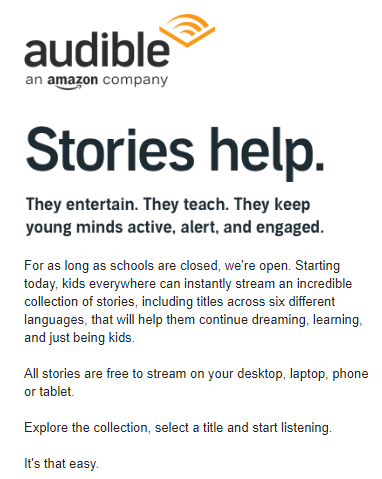 Gods and Mortals Home Learning Ideas
Home Learning Ideas - Gods & Mortals.docx
Maths
Maths Booklets
Addition & Subtraction Booklet - Year 3.pdf
Year-3-Multiplication-and-Division-Workbook.pdf
Statistics Maths Booklet - Year 3.pdf
Comparing Fractions Same Demoninator Sheet 1.pdf
Comparing Fractions Same Demoninator Sheet 2.pdf
Counting up and down in tenths activity sheet.pdf
Year 3 Equivalent Fractions Worksheets.pdf
Year 3 Fraction problems activity sheet.pdf
Maths Revision Booklet - Year 3.pdf
Arithmetic Papers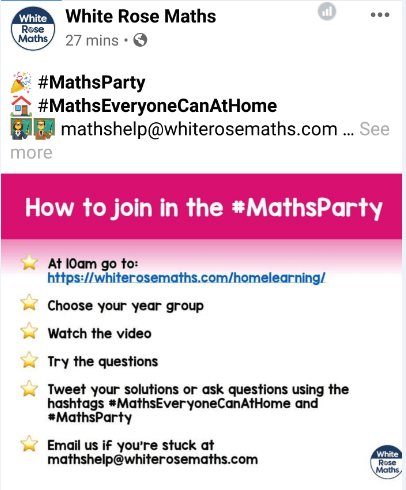 Writing
Spelling
Spellings Word Mat - Years 3 & 4.pdf
Gods & Mortals Themed Reading Comprehension
Science
Go to the the Science Sparks Website , click on a box in the Periodic Table and you will be take to the method for the experiment.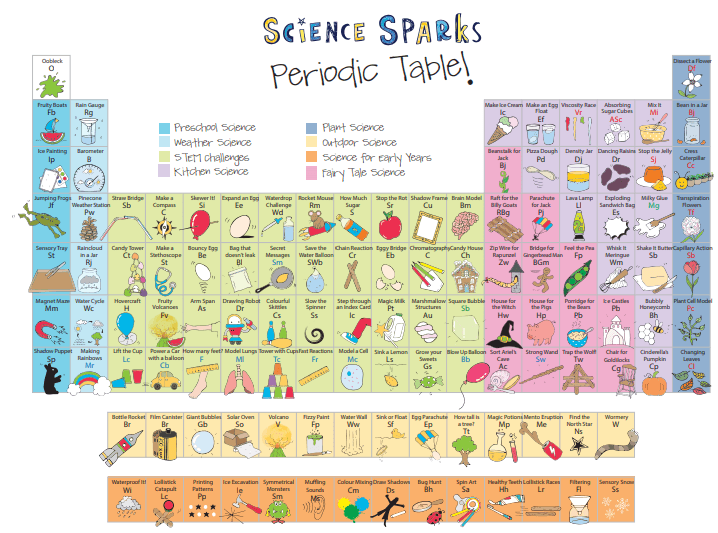 PE
PE with Joe Wicks, Monday - Friday at 9am, live on YouTube.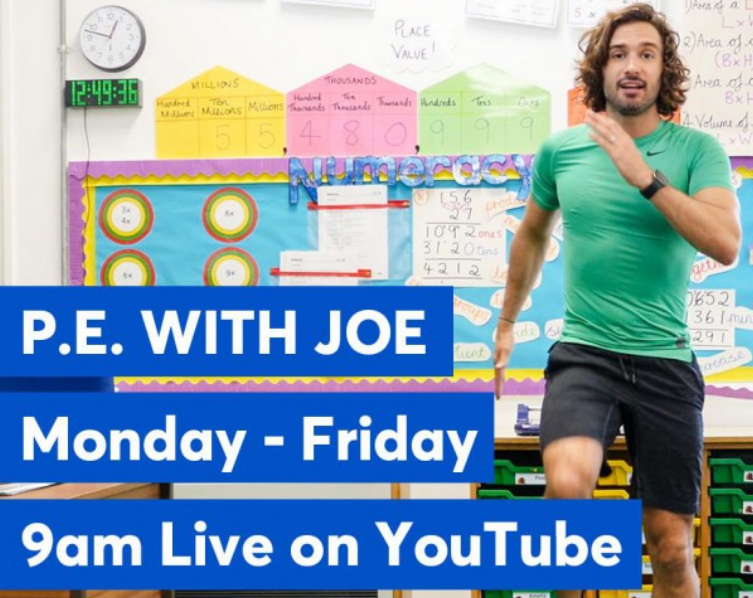 Useful Websites:
Theses are websites that we recommend as a school that can support your children when learning at home.
Times Tables Rock Stars - Chance for children to practise their times tables. (Remember you have your statutory times tables test in Year 4, so get practising.)
Mathletics - A chance to recap maths topics.
White Rose Hub - Free maths resources.
Bug Club - All children have specific books set for their current reading level.
Spelling Shed - Spelling games and weekly assignments set by class teachers.
BBC Bitesize - Ideal for KS2 children for age appropriate topics and times tables practise with the Super Movers.
Ducksters - An educational site covering subjects such as history, science, geography, math, and biographies.
Purple Mash - Online activities for all ages.
Letter-join - An on-line resource for teaching cursive handwriting. Contains animated pre-cursive patterns, letters and words.
Phonics Play - Phonics and spellings games and resources. Username: march20 Password: home
Cbeebies - Interactive games.
Spelling Frame - Spelling lists and games.
Top Marks - Resources to support all areas of the curriculum.
Interland - Online safety games.
Science Sparks - Science experiments for children.